PurOtecs Data Sheet Cold Storage (PDF)
Ozone is an excellent application for cold atmosphere (CA) and regular atmosphere (RA) storage rooms. Ozone is compatible with traditional post harvest chemicals. When ozone is applied to cold storage rooms, it destroys ethylene by converting it to CO2 and water, molecule by molecule. Ozone controls ripening and eliminates the need for chemicals and food safety concerns created by chemicals. In an environment of low level ozone and high humidity, ozone eliminates nesting and airborne molds, and stops cross contamination spoilage.
For fresh produce, the Purotecs ozone systems have continuously maintained low ozone levels for the last 10 years. Our ozone generating systems reduce spoilage, increase pack-outs over long term storage, and are safe for employees to enter and work in the cold storage rooms.
Ethylene Control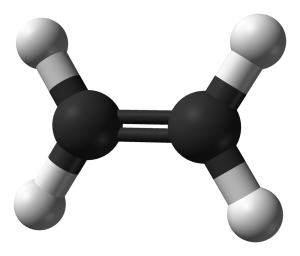 Ethylene gas is produced naturally by fresh fruits and vegetables and is part of the normal ripening process. Ethylene and ozone cannot exist together because ozone breaks the double bond of the ethylene molecule. By applying ozone continuously to a cold storage facility it maintains ethylene below the detection level of 2 parts per billion. The ozone is distributed uniformly throughout the room so that any ethylene molecule produced by the product is converted to CO2, water and oxygen. This characteristic makes ozone an excellent organic choice to retard ripening without the use of chemicals. Some of these chemicals will permanently destroy the products ability to ripen when brought out of cold storage. Ozonated product when removed from cold storage will resume the ripening process.
Mold Control
Fresh harvested produce is covered with mold spores, and when placed in cold storage the molds continue to grow. All molds sporalate, releasing new spores that grow into new molds. By preserving ozone in a cold storage environment at 50 to 150 parts per billion, it prevents the released spores from growing.
Traditional treatment fungicides can reduce mold growth but they lose their effectiveness with time and grow into nesting molds. Individual products that have been damaged during harvest and packing will mold regardless, but ozone prevents the mold from spreading to adjacent products. Ozone is approved for organic produce and is one of the only solutions that can be used to provide long term control of all molds for cold stored products.